LIMO SERVICE TO WRESTLEMANIA 35
.
CLICK

ON THE SQUARED CIRCLE TO BOOK YOUR ROUND TRIP CAR SERVICE TO WRESTLEMANIA 35 !!
.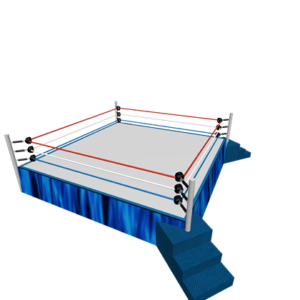 On Sunday, April 7th 2019, Wrestlemania 35 will take place at MetLife Stadium in East Rutherford, New Jersey NJ. This much anticipated annual event takes place once a year and with all the hype surrounding Wrestlemania, it's been widely compared to the Super Bowl of wrestling. Some might even argue that there is an Oscar like feel to it, considering all the past celebrities who have been attached to the brand in the previous years. For all you wrestling fans out there, hold on to your seats because we are about to fly off the top turnbuckle, and go through the past history of Wrestlemania!!
.

CLICK

on MENE GENE to RESERVE YOUR TRANSPORTATION TO WRESTLEMANIA 35 or YOU CAN JUST SIMPLY CALL 1-888-556-5331 TODAY!!
.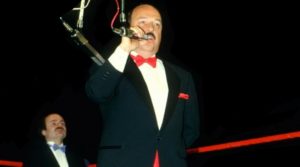 It all began on March 31st 1985, where the first Wrestlemania was held at Madison Square Garden in front of a sold out crowd of 19,121 screaming fans. This particular Wrestlemania card consisted of matches like Big John Studd vs Andre the Giant, and the main event tag team match between Mr. Wonderful, and Rowdy Piper vs Mr. T and Hulk Hogan. This classic bout was the main draw that headlined the first Wrestlemania, and if this specific event didn't carry over well with wrestling fans, it was very likely that this would possibly be the first, and last Wrestlemania. However, that was not the case due to the star studded performance by Mr. T, the significant presence of Muhammad Ali, and Liberace, as well the beginning force behind Hulkamania, and the genius….Vince McMahon.
.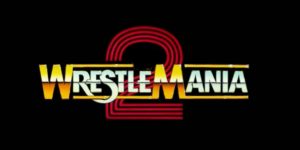 USE YOUR BRAIN, AND

CLICK

ON BOBBY HEENAN TO BOOK YOUR ROUND TRIP TRANSPORTATION TO WRESTLEMANIA 35 or YOU CAN JUST SIMPLY CALL US @ 917-832-1342!!
.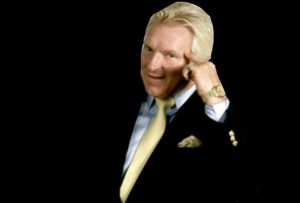 Fast Forward to April 7th 1986 and Wrestlemania 2 is being held from 3 major US cities such as Chicago, New York, and Los Angeles. This is also the first time Wrestlemania could be viewed from the living room of homes across the country, as pay per view wrestling made it's debut, and was brought from underneath the mat, and through the curtains. While Mr. T and Rowdy Piper continued their long going feud from the previous Wrestlemania in New York, there was a 20 man over the top battle royal going on in Chicago. Some of the participants on the list were Hillbilly Jim, Andre the Giant, and Chicago Bears own, Refrigerator Perry!! As if that wasn't entertaining enough, the fans in the Los Angles Memorial Coliseum were locked to their seats as King Kong Bundy, and Hulk Hogan were locked in a 12 foot high steel cage!! This upcoming April 7th in 2019 will mark the 34th anniversary of Wrestlemania 2, to it's exact date. Will you be there? Don't ruin the memorable evening dealing with delays, or overpriced surge fees!! Prearrange your round trip car service to Wrestlemania 35 by calling 1-888-556-5331.
.

MAKE THE BIG SLAM, AND INSTEAD OF COUNTING 1…2…3…

DIAL

1-888-556-5331 TO BOOK YOUR TRANSPORTATION TO WRESTLEMANIA 35!
.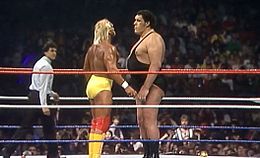 Who can ever forget the beautiful Aretha Franklin opening up Wrestlemania III singing America the Beautiful in front of a record 93,171 wrestling fans which we're jam packed in the Pontiac Silver Dome to witness 2 of the greatest matches ever to take place in Wrestlemania history. One of which was Macho Man Randy Savage vs Ricky Dragon Steamboat, and the other of course was Hulk Hogan vs Andre the Giant. With Jesse Ventura and Gorilla Monsoon commentating in the background, the Hulkster did the impossible slamming the 7 foot 4, 520 pound giant. This body slam could be heard across the world, and would place wrestling into another untouchable hemisphere. WWE Wrestling had officially made it, and there was no going back!!!
.
.
TRAVEL PACKAGES WRESTLEMANIA 35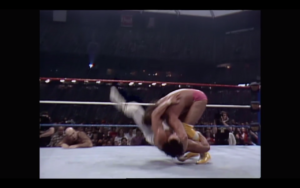 Ricky Steamboat defeated Macho Man at Wrestlemania III by putting him in a "SMALL PACKAGE." Let us put you in a similar "SMALL PACKAGE" that will have us raising your arm as the true WINNER of WRESTLEMANIA 35!!
SILVER SMALL PACKAGE
Round Trip Transportation to and from the airport (JFK Airport, EWR Newark Airport, & LGA LaGuardia Airport) Penn Station, or Grand Central Station
Round Trip Transportation to and from Wrestlemania 35 Metlife Stadium (East Rutherford, NJ) **CLICK on the WWE BELT to RECEIVE A PRICE QUOTE FOR THE SILVER SMALL PACKAGE** (Vehicles: sedan, suv, van, sprinter, hummer, shuttle bus)
GOLD SMALL PACKAGE
Round Trip Transportation to and from the airport (JFK Airport, EWR Newark Airport, & LGA LaGuardia Airport) Penn Station, or Grand Central Station
Round Trip Transportation to and from Wrestlemania 35 Metlife Stadium (East Rutherford, NJ)
3 Hour Private Tour of New York City (Tour Guide Optional)
Complimentary Family bags filled with snacks & souvenirs. **CLICK on the WWE BELT to RECEIVE A PRICE QUOTE FOR THE GOLD SMALL PACKAGE** (Vehicles: sedan, suv, van, sprinter, hummer, shuttle bus)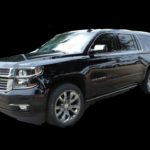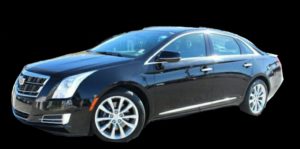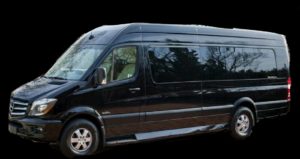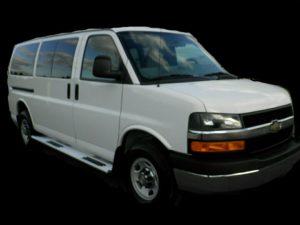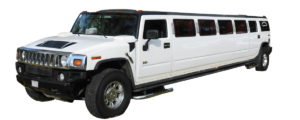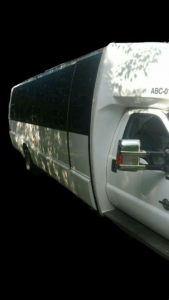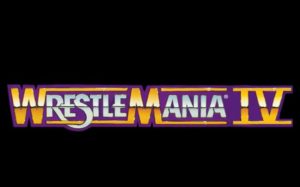 Next, let's head off to Atlantic City for Wrestlemania IV where the WWE title is up for grabs, as there is a 14 man tournament in place to see who is destined to be the next heavyweight champion! In order to win this tournament the winner needed to possess stamina, strength, and craftiness. Who better than Macho Man Randy Savage along the side of the beautiful Ms. Elizabeth. Obviously, this was Macho Man's night from the beginning as he first defeated Butch Reed, Greg "the hammer" Valentine, One Man Gang, and finally delivering the elbow drop to the Million Dollar Man, to become the new undisputed World Wrestling Entertainment champion of the world.
.

WrestleMania 35 Transportation 1-888-556-5331
It's amazing what a year makes. Although Wrestlemania IV and Wrestlemania V both hold the same venue, the relationship between Hulk Hogan and Macho man is far much different. The mega powers friendship was severely impacted by jealousy, and envy which led to the explosion at Wrestlemania V. Hogan would eventually win the title again by landing the patented leg drop on Savage to cap off Wrestlemania V.
.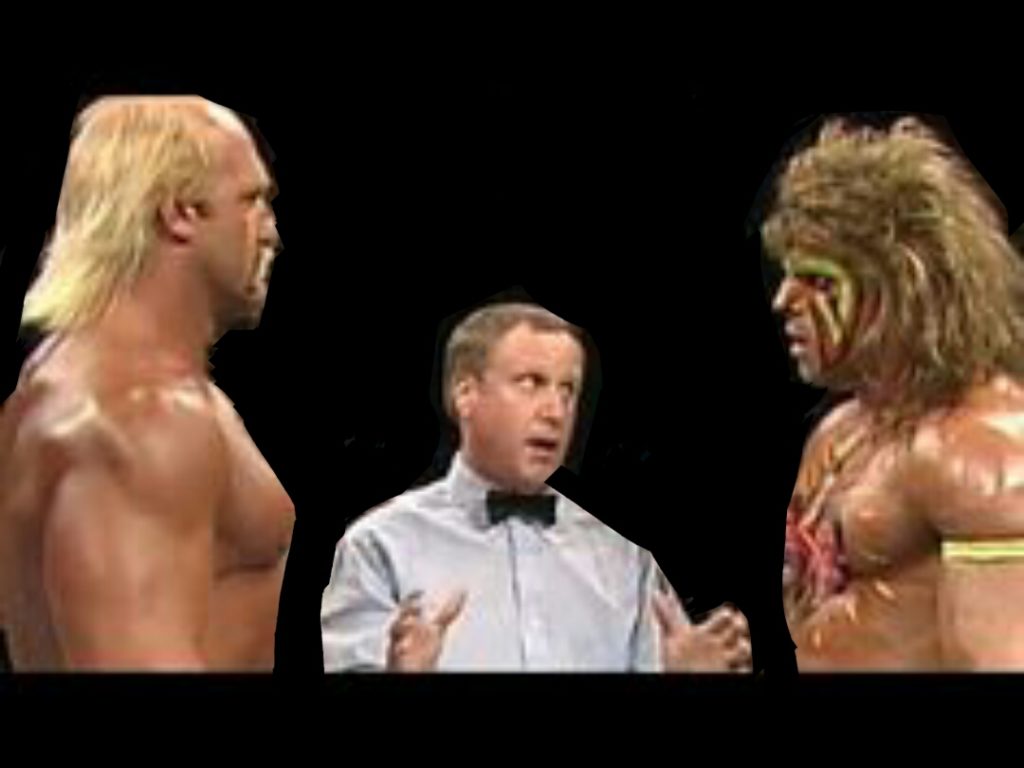 It's title vs title, champion vs champion, it's the ultimate challenge as Hulk Hogan takes on the Ultimate Warrior at Wrestlemania 6. This is the first ever Wrestlemania being held outside of the United States, and what better venue than the SkyDome in Toronto, Canada. This has to be one of the most anticipated wrestling matches as the babyface Hogan goes toe to toe against the babyface Warrior. Wrestlemania 6 will ultimately end in the Ultimate Warriors favor as he would beat Hogan and become the new fresh face of WWE wrestling.
Let's head off to the Event Center to hear how you can save money on Booking your Transportation to Wrestlemania in NY, NJ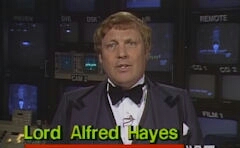 .
.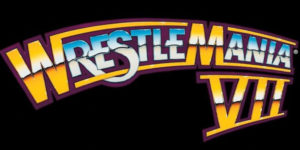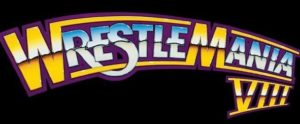 It's Sunday, March 24th 1991, and the main draw of Wrestlemania 7 is Sgt. Slaughter vs the immortal Hulk Hogan. This is actually the 7th straight Wrestlemania Hulk Hogan has been in the main event, and just like the previous held Wrestlemania's, Hulk Hogan would eventually win, and become the WWE Heavyweight Champion. Quickly switch gears and it's now Sunday, April 5th 1992 and we're in the Indianapolis Hoosier Dome in Indianapolis for Wrestlemania 8! Some of the classic matches that we're on this card we're Undertaker vs Jake "the snake" Roberts, as well as the 2 main event matches which consisted of Hulk Hogan vs Sid Justice, and finally Ric Flair vs Macho Man for the WWE title on the line.
Wrestlemania Car Service NYC
.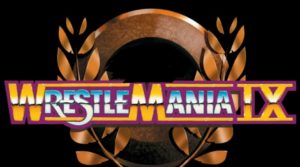 Click on the Hulkamania Foam Finger for limo service Wrestlemania NJ 917-832-1342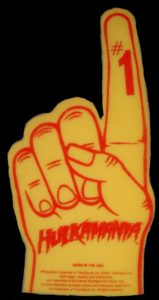 Wrestlemania 9 had the look and feel of the world's largest toga party, as it was held live in Ceasars Palace in Las Vegas, Nevada. This show had several twist and and turns, from the great phenon Undertaker going against Giant Gonzalez to Yokozuna defeating Bret Hart to become the heavyweight champion. His title reign only lasted for 5 significant minutes as the immortal Hulk Hogan accepted a challenge for an immediate match with Yokozuna. Hogan ends up beating Yokozuna in 22 seconds to become the Heavyweight champion once again!!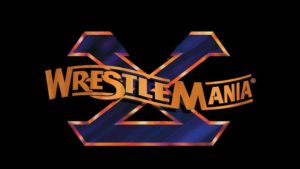 It's 1995 and ten years has passed since the very first Wrestlemania at Madison Square Garden. In honor of Wrestlemania 1, what better venue than to have Wrestlemania 10, MSG the birthplace of Wrestlemania. Since there is a first time for everything, this event would host the first ever iconic ladder match between Shawn Michaels and Razor Ramon. The night would conclude with Bret Hart on the shoulders of various WWE superstars as he defeated Yokozuna for the WWE Heavyweight title.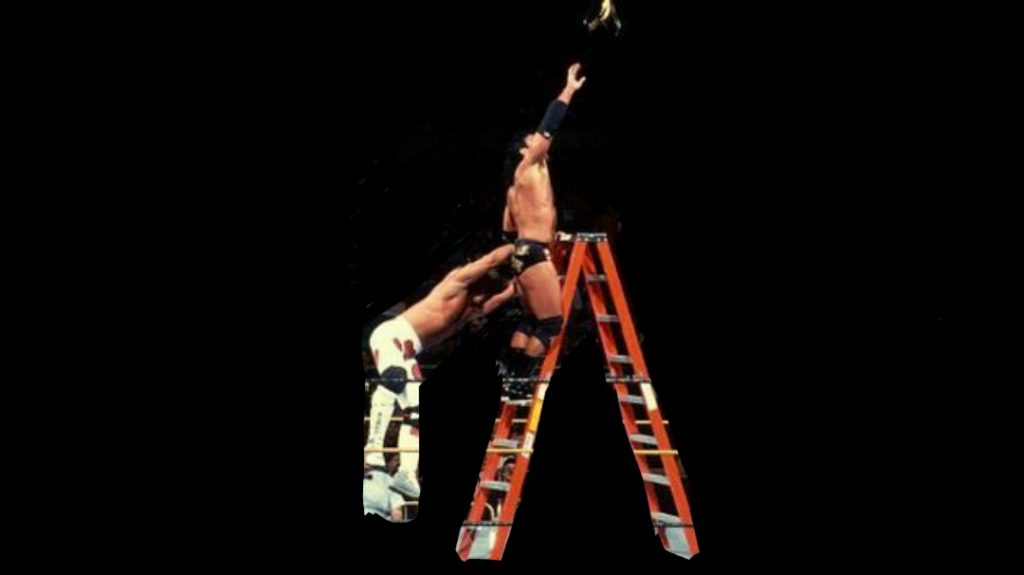 CLICK on the LADDER & climb your way to Affordable Round Trip Transportation to Wrestlemania 35!
.

With the WWE headquarters being located in Stamford, Connecticut, WrestleMania 11 would be held just further down the road at the Hartford Civic Center. This particular WrestleMania had an ex NFL linebacker by the name of Lawrence Taylor going one on one with Bam Bam Bigelow in a Lumber-jack match. Since LT (Lawrence Taylor) is regarded as the one of the best linebackers ever, he had no problem defeating Bam Bam on that evening. WrestleMania 11 ended with Diesel landing a power bomb on the Heartbreak Kid Shawn Michaels for the 1, 2, 3. Big Daddy Cool would go on to retain the WWE belt, and would conclude the evening by celebrating in the ring with both Pamela Anderson, and Jennifer McCarthy.
.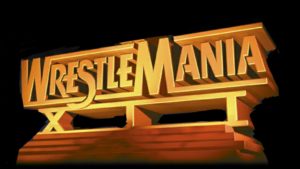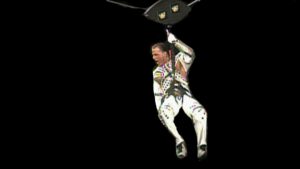 It's March 31st 1996, and Wrestlemania 12 is at a specific location not to far from the greatest actors, and actresses that live in Anaheim, California. With that being said, why not begin the main event match of the evening by having the defender, Shawn Michaels make a theatrical entrance to the ring. The heartbreak kid was scheduled to take on Bret "the hit man" Hart in a 60 minute iron man match. Just like any other sport when the winner is not decided within a certain time frame, there must be an overtime. Shawn Michaels finally landed not 1, but 2 sweet chin music kicks to the face of Bret Hart to become the new undisputed champion of WWE.
.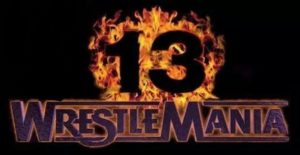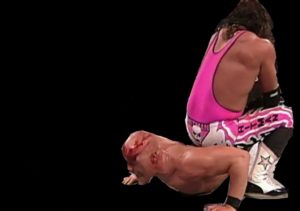 The Stone Cold era officially began at Wrestlemania 13 in front of a sold out crowd of 18,000 in the Rosemont Horizon in Illinois. Steve Austin went toe to toe against Bret Hart in a "I quit match". This match was an instant classic from the beginning, as each opponent used outside the ring objects, such as the wrestling bell, and chairs to get there opononent to say I quit. After a severe amount of blood coming from the face of Austin, he passed out in Bret Hart's patented maneuver, the sharpshooter. This outcome forced the special guest referee, Ken Shamrock to stop the match, and declare Bret Hart the winner.
.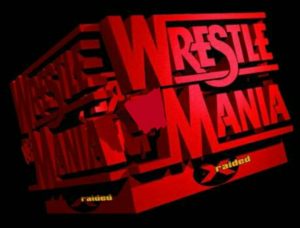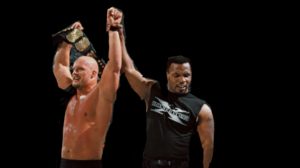 Wrestlemania 14 was held in Boston, Massachusetts and had several breathtaking matches such as the dead man Undertaker vs his younger brother Kane. The main event match between Stone Cold and Shawn Michael's drew the most attention, particulary due to the special guest referee, which was none other than the baddest man on the planet, Iron Mike Tyson. Steve Austin ended up stunning the heartbreak kid, while Tyson delivered the 1-2-3 count in the center of the ring. Stone Cold officially became the WWE Heavyweight champion for the first time in 1998.
.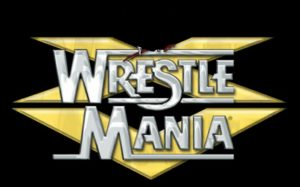 The Rock says know your ROLE, and Book your Affordable Transportation to Wrestlemania with Senate Transportation Services NYC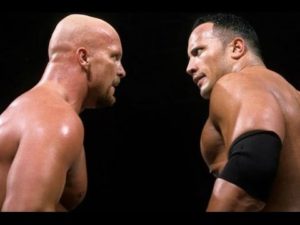 Wrestlemania 15 would be the 1st of 3 classic matches at Wrestlemania where the Rock and Austin collided one on one. Here at Wrestlemania 15 in Philadelphia, the Rock's image was pushed and portrayed behind Vince McMahon and the corporation. Even with McMahon interfering throughout the match, it still couldn't stop Stone Cold from regaining the WWE title once again.
.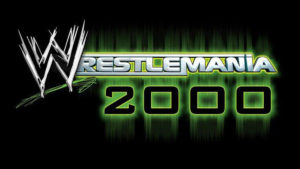 No Surge Fee Car Service to Wrestlemania NYC
It's the beginning of the new millennium, and Wrestlemania 16 is being held in the Arrowhead Pond in Anaheim, California. If you like ladder matches, then we're guessing you enjoyed this one because it had twice the many participants. Wrestlemania 16 was the first event where the first triangle tag team ladder match was taken place between the Dudley Boyz, the Hardy Boyz, and Christian, and Edge. The night caped off as Triple H became the heavyweight champion to defeat the Rock, Mick Foley, and the Big Show in a Fatal Four Way Elimination match.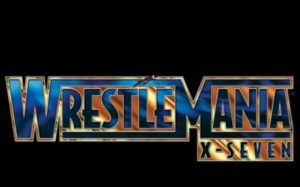 Reserve your Affordable Round Trip Transportation with Senate Transportation Services NYC, and that's the BOTTOM LINE because Stone Cold says so!!
17 Wrestlemania's down and 17 more Wrestlemania's to go, and since we are at the half way mark, get prepared because we are about to open up a can in Houston. Wrestlemania 17 was held in the backyard of Stone Cold Steve Austin. Yep, that's right we're talking Texas. We're talking 67,925 pumped up wrestling fans stacked from wall to wall in the Astrodome to witness the Rock vs Austin part 2. With Austin winning the first match back at Wrestlemania 15, Stone Cold would go on to regain the title once again with the assistance of none other than Vince McMahon himself. This match left each participant in a bloody mess, and also left a lasting image in each wrestling fans mind as one of the greatest matches ever in Wrestlemania history.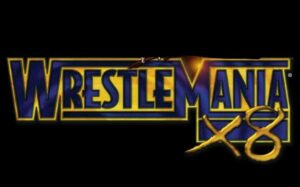 FINALLYYYYYY…….You can Reserve your ROUND TRIP TRANSPORTATION with Senate Transportation Services NYC by calling 1-888-556-5331 or 917-832-1342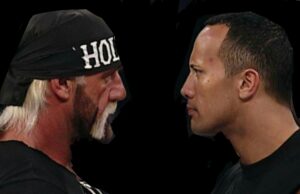 At WrestleMania 18 Hulk Hogan made another return back to the WWE Wrestlemania, as he went one on one with the great one, The Rock. It was wrestling's yesterday vs wrestling's future. In the end the Hulkster's losing streak at the Skydome would continue from WrestleMania 6, as The Rock would defeat Hollywood Hogan 1…2…3….at WrestleMania 18.
.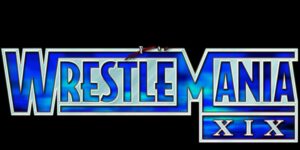 Don't hit ROCK BOTTOM on Sunday, April 7th by using other car services with SURGE FEES!!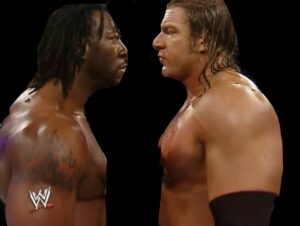 The greatest rivalry in wrestling history came to an end at WrestleMania 19 as the Rock vs Austin Part 3 was held at the Safeco Field in 2003. Just like the previous matches between the Rock vs Austin, this match was an instant classic. However, unlike the first 2 matches with Austin coming out as the victor, this time, the Rock would defeat Stone Cold with not 1, not 2, but 3 Rock Bottoms to land a victory over Steve Austin. Another highly anticipated match on WrestleMania 19's card was Booker T vs Triple H. This match ended with Hunter giving Booker a pedigree and Triple H walking off as still the Heavyweight Champion of the world.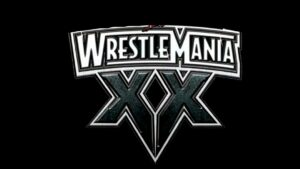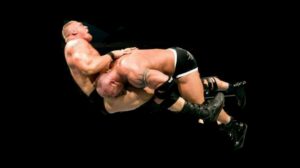 Are there 2 anymore imposing figures in WWE history than Brock Lesnar, and Bill Goldberg? It was shoulders vs shoulders, trapezius vs trapezius, a real man vs a real man at Wrestlemania 20 in Madison Square Garden. Goldberg ended up defeating Lesnar with an impressive Jackhammer as the special guest referee Steve Austin counted 1…2….3.
.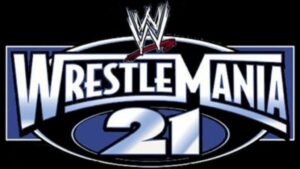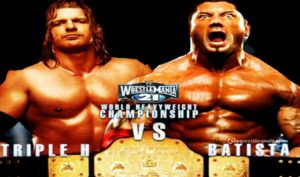 Wrestlemania 21 returned back to Hollywood, but for the first time at the home arena of the Los Angeles Lakers, the Staples Center. At the conclusion of Wrestlemania 21 there was still blood left in the arena due to the blood bath match between Triple H and Batista. In the end, Batista delivered a Batista Bomb that could be heard and felt from the raptures of the Staples Center to beat the Game 1..2..3!
.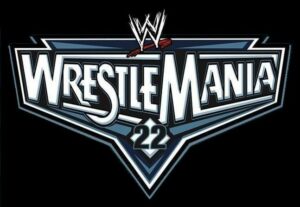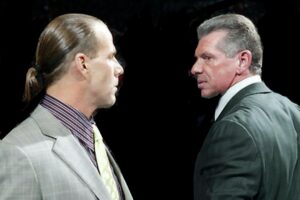 It's the 60 year old owner of the WWE vs the boy toy Shawn Michaels at Wrestlemania 22 in front of a sold out crowd at the All State Arena in Illinois. This match had everything a wrestling fan could ever want from trash cans, belts, tables, chairs, ladders, and 1 super kick that made the heartbreak kid victorious against Vinnie Mac at Wrestlemania 22.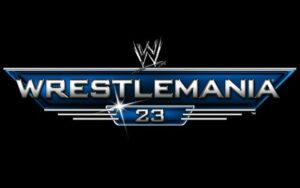 If you Don't BOOK your ROUND TRIP TRANSPORTATION with Senate Transportation Services NYC………Your Fiiiiirrreddddddd!!!!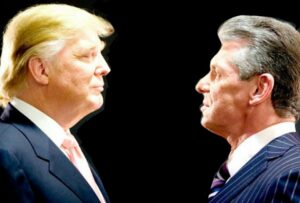 On April 1st 2007 Wrestlemania 23 was held live at Ford's Field in Detroit, Michigan. One of the most interesting matches on the card was the Battle of the Billionaires which was between the Chairman of the WWE, Vince McMahon and President Donald Trump. Each billionaire chose a wrestler to represent them at WrestleMania and whoever lost this match would have their head completely shaven bald. While Vince McMahon chose Umaga, President Trump chose Bobby Lashley to represent him. In the end, President Trump won another battle and Vince McMahon ended up receiving one memorable haircut.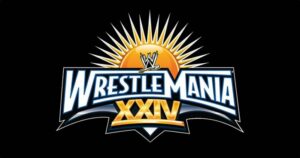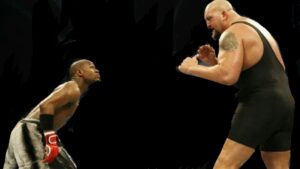 Orlando, Florida is known for having some of the greatest shows at Disney World. On March 30th 2008, Orlando, Florida was taken over by the BIG SHOW himself, and Floyd Mayweather as they went one on one at Wrestlemania 24. Money Mayweather shockingly defeated the Big Show as he took several chair shots to the head of Paul Wight, and then as if that wasn't enough, he pulled out a pair of brass knuckles to completely knock him out for upset victory. Pretty boy Floyd would not only remain undefeated in the boxing ring, but in the wrestling ring at Wrestlemania 24.
Limo service to wrestlemania, car service to wrestlemania, wrestlemania 35 transportation, transportation to wrestlemania, round trip transportation to Wrestlemania, limo service to wrestlemania nyc, car service to wrestlemania nyc, limo service to wrestlemania nj, transportation to wrestlemania nj, car service to wrestlemania nj, jfk airport car service to wrestlemania, lga airport car service to metlife stadium, ewr airport car service to wrestlemania, transportation from ct to wrestlemania nyc, round trip transportation from ct to wrestlemania nyc,
.
Wrestlemania transportation nyc, van service to wrestlemania, coach bus to wrestlemania 35, travel packages wrestlemania 35, chartered bus wrestlemania 35, shuttle bus to wrestlemania nyc, hummer limo to wrestlemania nyc, sedan service to wrestlemania 35, suv service to wrestlemania 35, transportation to wrestlemania nyc, limo service to Monday night raw, car service to Monday night raw, round trip car service from ct to wrestlemania 35, round trip limo service from ct to wrestlemania nyc, shuttle bus service from ct to wrestlemania nyc,